https://vimeo.com/manage/340578886/general
HOW SHOULD YOU CHOOSE YOUR HEALERS?
Look for the ones who have braved the path – not once, but many times before. Kirsty isn't afraid of the work because she knows that the brightest light burns there, underneath your pain, in the place that hurts. She's the kind of guide who will take you there when you're ready, who will walk bravely into the darkness with you.
Kirsty has the powerful capacity to hold space for the human experience to unfold, and she does so with love, grace, and empathy – allowing you to rest in the truth that you are worthy of healing and you are worthy of more.
Healing is always about seeing and Kirsty does this with exceptional clarity. In an hour VIDEO CALL, she will help you excavate profound memories that illuminate the system of core wounds from the past that are impacting your present. The transformation will continue to reinvent your life weeks later. Scroll below for testimonials and more information.
THE PROCESS – RADICAL HEALING
These radically transformative healing sessions are a blend of healer, intuitive, shaman, meets coaching. Taking you on a powerful guided journey within through meditation and vision quest work, you will enter into a trans-state & illuminate the road map to unhealed core wounds ? where your past is affecting your present.
"After the session, I felt whole and put back together. Like pieces of my soul that were left behind for years were brought back into my life!"
WHY YOU MAY FEEL CALLED TO THIS WORK…
If you are going through heartbreak, loss, grief, depression or if you desire to navigate past trauma, or perhaps you are feeling stuck in some area of your life. Then come dive deep into your inner healing work.
Just some of the benefits of this type of release work are: – Activates the Higher States of Consciousness
– Relieves Anxiety, Fear, Stress & Insomnia
– Aids deep somatic release
– Release Emotional Trauma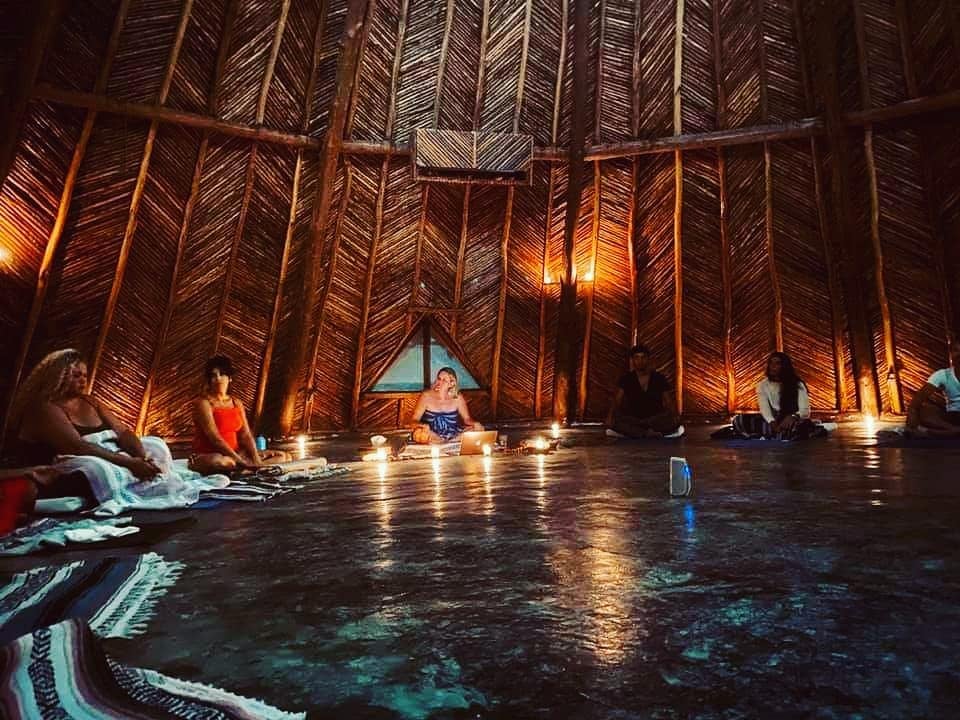 WHAT CLIENTS FEEL & HEAL
Kirsty is a remarkable force of healing and light. She held a sacred space for me whilst guiding a deeply personal journey. I don't believe I could have gotten as deep as 20 years of therapy. With Kirsty's support, I was able to journey as far back as 6 months old and in doing so I was given the opportunity to heal some core wounds from my past. Kirsty literally extracted and released unwanted emotions from my body. It was a remarkable physical manifestation of the deep work Kirsty facilitated and I have experienced a powerful trajectory of growth since which I attribute to her. I am forever grateful and inspired to keep growing in the light she has cast.
Barb P – Interior Designer
"After doing a private healing session Kirsty Spraggon I feel my light body rise like it never has before. I truly feel transformed. I must admit I was skeptical she could help me, for I have been to many healers in the past to try to help me heal from past childhood trauma and although some healing would take place I didn't feel 100% whole. When I left Kirsty's session to my surprise I felt whole and put back together. Like pieces of my soul that were left behind for years and years where all of the sudden brought back into my life! It was truly a transformation ? of the soul I will never forget.
Michele Vreeland
Kirsty helped bring things to the surface that I thought I'd already dealt with, and had no idea were still having such a big impact on my day-to-day life, work, health, and how I show up in the world. I had been sick for a few weeks before my session with Kirsty. It wasn't until she took me through this process and helped me start to identify the root causes of my illnesses, that I finally started to heal—physically and spiritually.
Stan Maszczak – Diversity, & Leadership Speaker